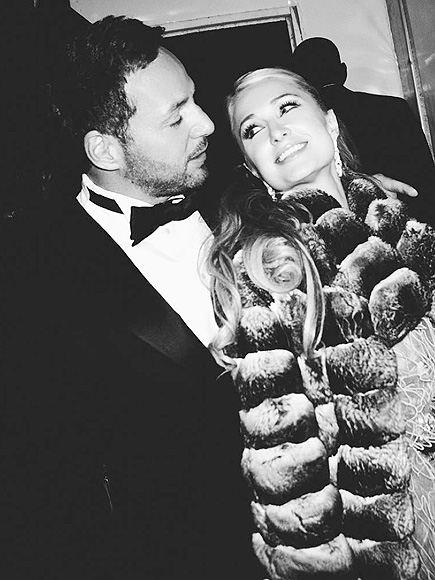 Paris Hilton
gave her new boyfriend Thomas Gross quite the public introduction Wednesday night, posting a
glamorous photo
of them together on Instagram with the caption: "Soulmates."
That's quite the declaration of devotion from the heiress, particularly since she's been seeing the businessman for only about two months.
They reportedly first met at the Cannes Film Festival in May, and were later spotted kissing aboard a yacht off the island of Ibiza in the Mediterranean.
Hilton, 34, has been talking about love and commitment lately,
telling PEOPLE last weekend
at a Fourth of July party in Las Vegas (where Gross was in attendance): "I think it's important to find someone you trust and love and spend the rest of your life. I think that's the meaning of life: to get married and have a family."
She was actually speaking of
sister Nicky
, 31, who is set to wed her longtime boyfriend James Rothschild on Friday. "They're the ultimate couple. They're like a prince and princess," Paris said.
But that description now seems to fit Paris and her new beau, as well.
Gross, based in Switzerland, is the founder of RunningBall, a sports company that provides live scores from soccer matches and other data. He sold RunningBall to Perform Group for about $150 million in 2012.
Source : people[dot]com