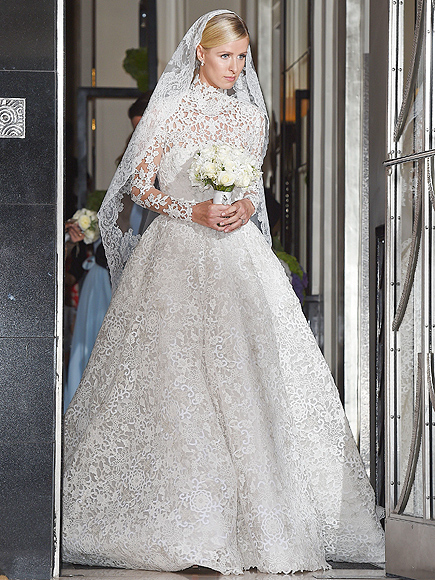 It was the hottest ticket in town!
The guest list for Friday's
elegant, Kensington Palace-set wedding
between
Nicky Hilton
and English banker James Rothchild reads like a Who's Who of aristocrats from both sides of the pond.
Below, just a few of the boldface names that came to fête the happy couple.
Paris and Kathy Hilton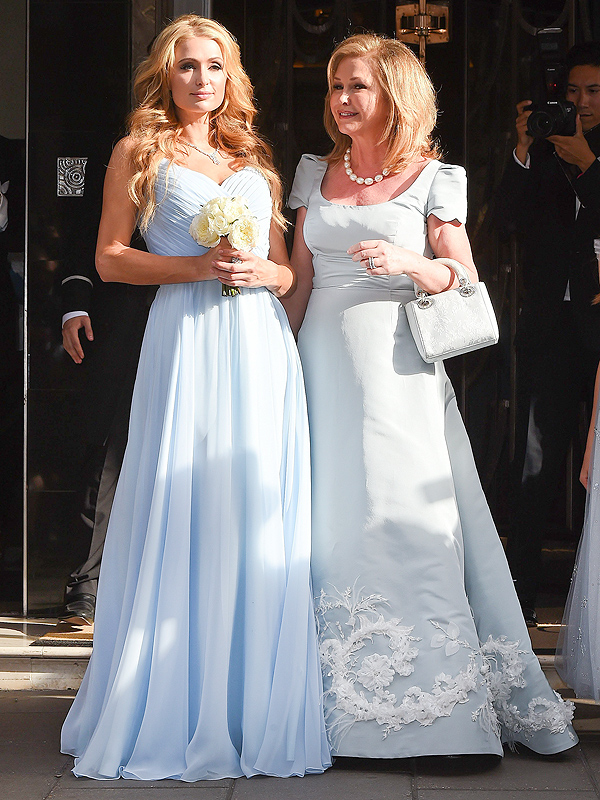 Paris (left) and Kathy Hilton
FameFlynet
Sister and best friend
Paris
served as a stunning maid of honor. The former reality star wore a soft periwinkle-colored chiffon gown with a diamond drop necklace and sparkling belt that
coordinated
with the MOB's pastel number with lace appliqé detailing.
Rick Hilton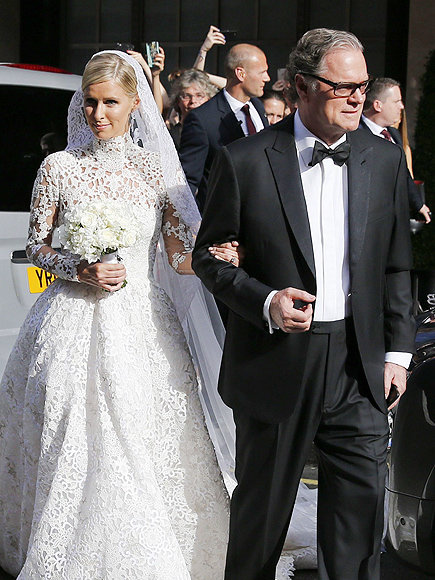 Nicky (left) and Rick Hilton
FameFlynet
The doting dad escorted Nicky down the aisle. And it was Rick to the rescue when the veil of her
$75,000 Valentino gown
got
caught under the tire of a Bentley
en route to the ceremony!
Barron Hilton
Hilton's younger brother posted one
Instagram snap
that revealed guests dined on a starter of crab and lobster Louis with spiced tomato and horseradish dressing.
Chelsea Clinton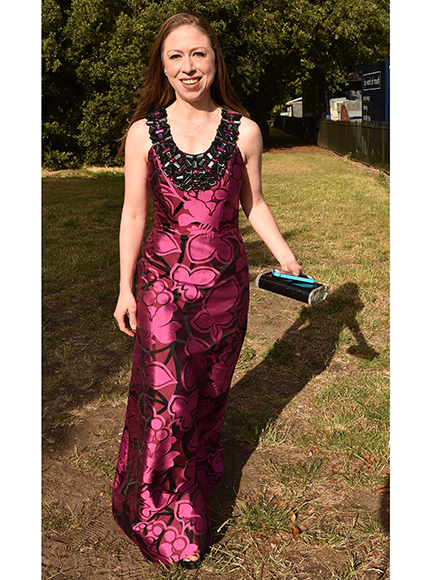 Chelsea Clinton
GoffPhotos.com
The former first daughter wore a bold patterned maroon gown to the pair's nuptials.
Dorothy Wang
The
Rich Kids of Beverly Hills
star, fellow heiress and Instagram star
posted
a perfectly princess-like shot of herself loving London.
STYLEWATCH: Check Out Nicky Hilton's Go-To Looks
Alice Rothschild
The groom's sister, also a bridesmaid, donned a pastel blue chiffon gown similar to the one worn by Paris.
Kyle Richards
Hilton's aunt, one the stars of
The Real Housewives of Beverly Hills
,
shared a pic
as she took in London's historic sights on Friday.
Source : people[dot]com