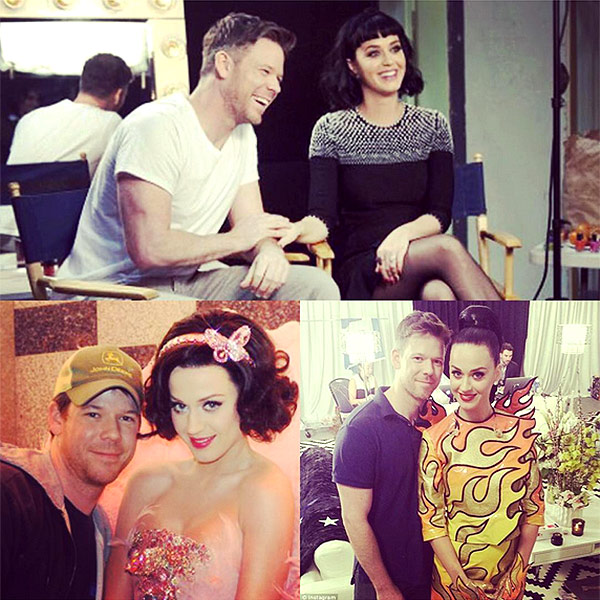 Katy Perry
added her well-wishes late Friday night to
those of many other celebrities
who paid tribute to celebrity make up artist Jake Bailey after his death on Friday.
"Jake- My sweet, sensitive soul," Perry
wrote on Instagram
. "What a wonderful journey and friendship we had together. What beautiful art we created together. We conquered the world's biggest stages, together."
She continued, "I know you felt life so intensely and it created this incredible artistic passion in you that came out in everything you touched, from the amazing images you took to the ways you painted your muses, highlighting the beauty in everyone. You had the most otherworldly eye for detail."
Perry attributed her signature "look" to Bailey and shared intimate details of their special bond.
Katy Perry's Changing Looks!
"We always confided in each other, rallied each other at our lows and pushed each other to be our best. We never got comfortable and I know that was why we did the best work together," the "Roar" singer wrote. "I know sometimes it was hard to find consistent happiness on this earth, I understand you in that way. I want you to know now finally and forevermore that I appreciate you and all the lessons we traded each other in this life. I love you. No more work, no more searching, you are finally at peace."
She finished her heartfelt tribute with, "Every time I sit in that chair we shared, just know, no one holds a brush to you, friend. Be free now."
Bailey, 37, was found in his home Friday morning, dead from a suspected suicide. His autopsy has yet to be completed by the L.A. County Coroner's Office.
Several more of Bailey's celebrity clients
posted messages in honor of Bailey
on Friday, including
Pretty Little Liars
star
Ashley Benson
,
Octavia Spencer
,
Paris Hilton
and
Emmy Rossum
.
Source : people[dot]com